The seminar «Materials under extreme conditions»
Ural branch of Russian Academy of Sciences together with the British Consulate-General Ekaterinburg and M.N. Mikheev Institute of Metal Physics UB RAS organize the seminar «Materials under extreme conditions» from 11th March to 13th March 2019.
The seminar aims to bring together leading experts from the field high-pressure and high-temperature physics, chemistry and geoscience. This high degree of interdisciplinary promises to lead to conceptual and intellectual exchanges among the diverse communities and promote synergies and cooperation in different directions.
PROGRAM UK-Russia scientific workshop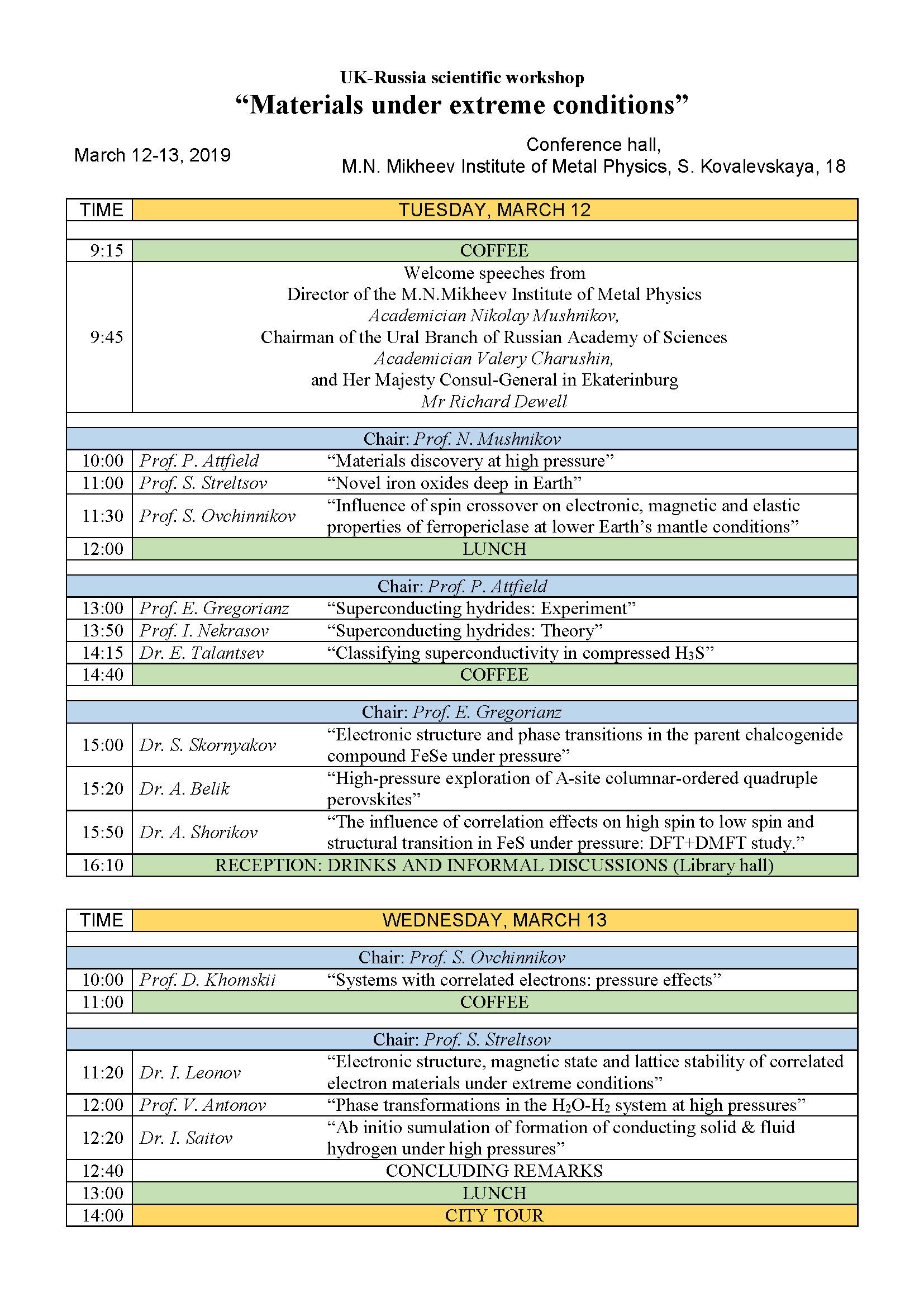 The discussion sessions between invited speakers and different working groups of Institute of Metal Physics are planned on 14-15 March 2019.